Eggs florentine with smoked salmon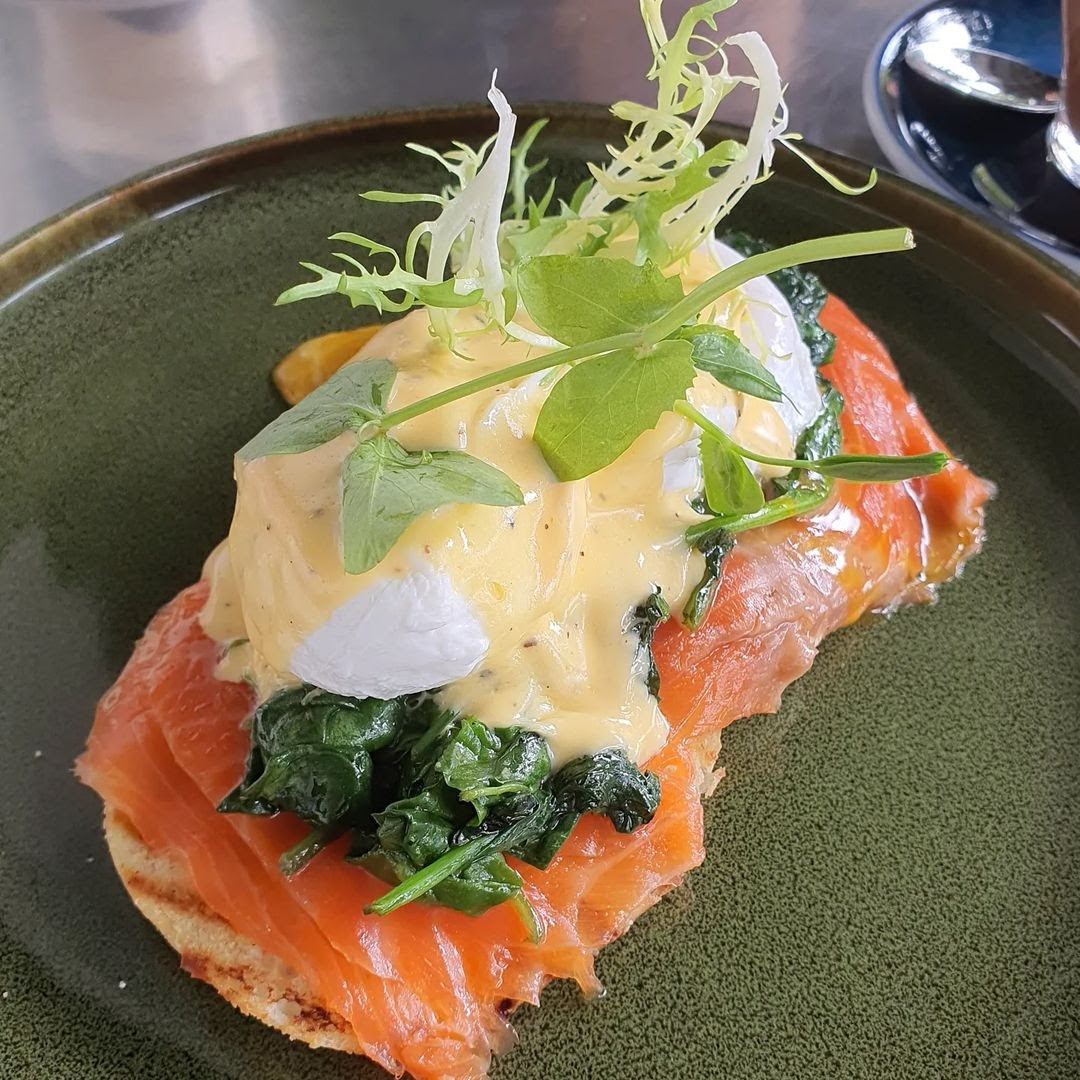 The brunch classic, eggs florentine with smoked salmon, is a great savory option to treat your other half to. This tasty dish is not only full of flavor but its key ingredients salmon and spinach have the added benefit of being an aphrodisiac – perfect to set sparks flying this Valentine's.
Serves: 2
Ingredients
450g spinach
110g unsalted butter
2 tsp lemon juice
4 tsp white wine vinegar
2 egg yolks
4 eggs
Pinch freshly ground nutmeg
2 white muffins, halved
100g smoked salmon
Method
Put your spinach into a large colander and place it over the sink. Pour boiling water over it to allow the spinach to wilt, then refresh it afterwards with cold water, before squeezing out any excess water.
Take a small handful of spinach and chop it up and set aside, using the rest of the spinach, place it into a saucepan with 10g of butter and put it to one side.
For the hollandaise, melt the remaining 100g of butter in a small pan. Then pour the lemon juice and 2 tsp vinegar into a small, heatproof bowl, before adding the egg yolks and whisking.
Place the bowl over a pan of simmering water and whisk until the mixture thickens slightly. Gradually add in the melted butter in small amounts, whisking constantly until a glossy sauce forms. The sauce should be spoonable, if it's too thick add in a tablespoon of water and whisk.
Bring a large pot of water to a boil and add in 2 tsp of vinegar. Lower the heat to a gentle simmer and one by one, crack the eggs into a cup and gently slide them into the water. Cook for 4 minutes, then remove with a slotted spoon to a plate lined with kitchen paper.
Warm up the pan of wilted spinach and butter with a pinch of freshly ground nutmeg and toast the halved muffins.
Once toasted, top with the buttery spinach and smoked salmon, add an egg to each one and cover with the spinach hollandaise.