Red velvet waffles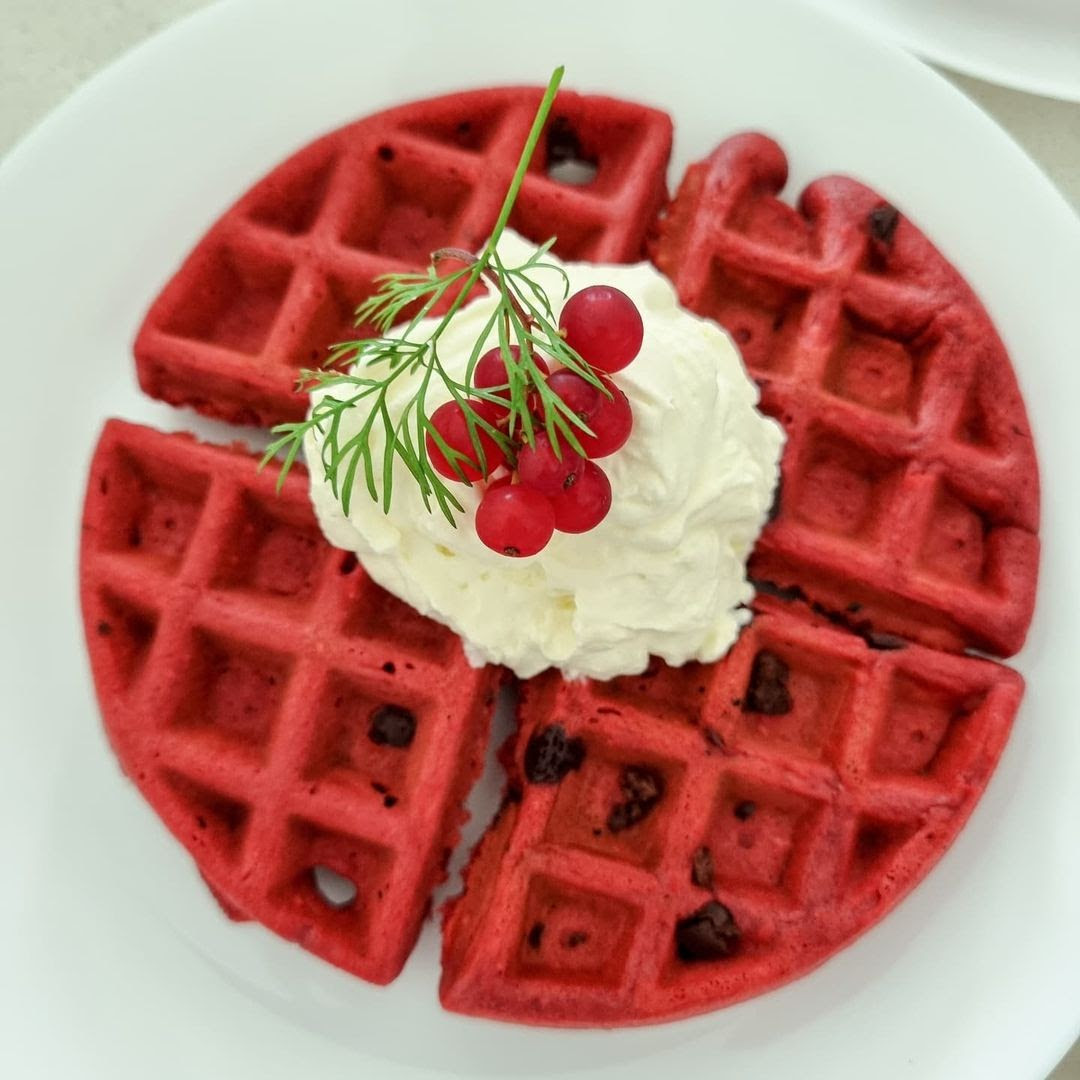 Is there a better way to say 'I love you,' than with mouth-wateringly good waffles? This recipe gives you a reason to bring the delicious dessert favorite, red velvet, to your brunch and certainly makes a big red Valentine's Day statement.
Serves: 4
Ingredients
2 cups all-purpose flour
1/4 cup sugar
1 tbsp plus 1 tsp baking powder
2 tbsp cocoa powder
1/2 tsp salt
1 3/4 cups buttermilk
1/3 cup butter melted and cooled
2 large eggs
2 tsp vanilla extract
1/2 tsp apple cider vinegar
2 tbsp red food colouring

Method

In a mixing bowl, whip the cream cheese and butter together using a hand mixer until smooth. Carefully add in the sugar, then the vanilla and milk. Beat until the glaze appears smooth and then set aside.
In a large bowl, whisk the flour, sugar, baking powder, cocoa and salt and set aside. Then in another medium-sized bowl, create your buttermilk mixture by beating the buttermilk, melted butter, eggs, vanilla and vinegar together until smooth, and then stir in the red food colouring. Add the buttermilk mixture to the dry ingredients in your large bowl and whisk until smooth.
Switch on your waffle iron and let it heat up, spray it with nonstick cooking spray and pour about 1 cup of the waffle batter onto the waffle grid.
Close the waffle iron and cook for about 3 minutes until the waffle is a deep red colour and crisp on the outside.
Repeat with the remaining waffle batter and serve each waffle drizzled with the cream cheese glaze.