Fried egg hearts, bacon, avocado and sriracha toast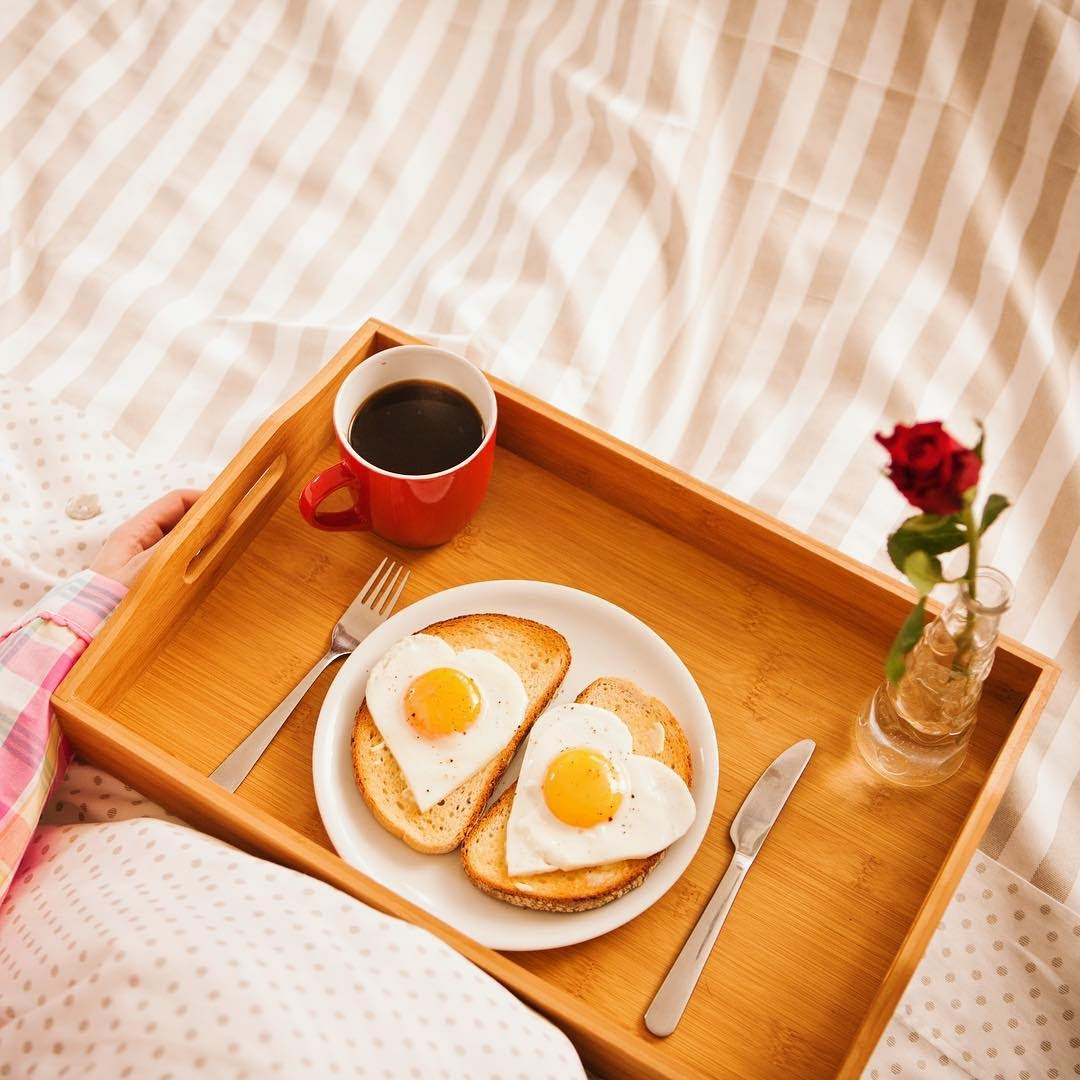 Eggs, bacon, and avocado on toast is a classic combination that is great for every brunch, but if you're looking for a way to turn up the romance – heart-shaped fried eggs are the way to go. This easy to create recipe will always taste great and best of all looks the part on your plate for Valentine's Day.
Serves: 2
Ingredients
8 rashers free-range British streaky bacon
4 thick slices of bread
Olive oil for frying
2 medium free-range eggs
Butter for spreading
1 ripe avocado
Juice 1 lime
Small handful of fresh coriander, roughly chopped, plus extra to serve
Sriracha sauce
Method
Heat the oven to 200°C/180°C fan/gas 6 and place the bacon on a bacon tray, making sure they're not overlapping. Cook for 10-12 minutes, turning once throughout to allow them to crisp.
Place a pan on a medium heat and add a teaspoon of olive oil to it before placing your heart-shaped cookie cutter into the middle. Crack your fried egg into it and cook 3-4 minutes until the top is cooked through. Repeat to make more eggs.
Meanwhile, mash the avocado in a bowl with the lime juice, chopped coriander and a pinch of salt and black pepper.
Pop your toast in the toaster and once it's ready, top it with the avocado, bacon and the heart eggs, before finishing with a drizzle of sriracha.