Virgin Cosmopolitan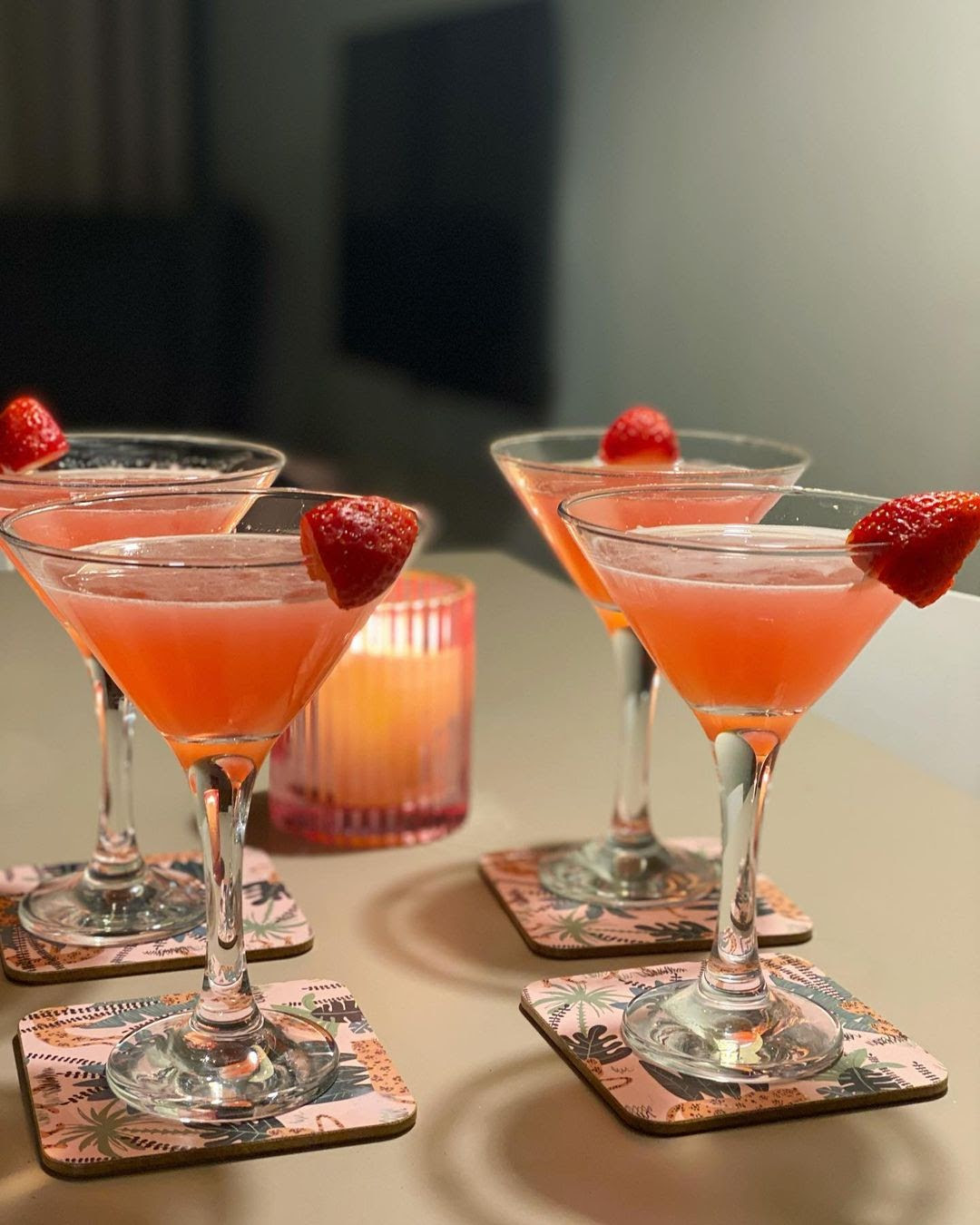 If your significant other loves a cocktail but is deciding to sit the booze out on this occasion, then this is the ultimate mocktail recipe to try. Bringing you all of the flavors of a classic cosmopolitan, you won't miss the alcohol in this mocktail.
Serves: 1
Ingredients
90ml reduced sugar cranberry juice
30ml freshly squeezed lime juice
60ml sparkling water
30ml orange juice
Strawberry to garnish
Method
Add the cranberry juice, lime and sparkling water into a cocktail shaker with ice and shake gently.
Using a strainer to collect the leftover ice, pour the cocktail into a martini glass.
Add in a splash of orange juice and serve with a strawberry on the side of the glass as a garnish.
All photos provided by bottomlesbrunches.com